Availability:
This is a bespoke cooking trip, available all year round. We organize the itinerary for two people or more. To check availability for specific dates, please get in touch.
Pricing:
The price for a 4 days (3 nights) trip: Euro 835,- per person sharing a double room
Inclusions:
Three nights' accommodation in a boutique 5 star hotel central Porto
Three breakfasts
Two cooking classes at one of Porto´s best restaurants – including beverages
Following each cooking course, a leisurely lunch accompanies by specially selected wines, soft drinks and tea/coffee.
One dinner in a local restaurant including wine, soft drinks, coffee and tea
A private guided tour of Porto's historic centre.
Not included:
Air fare
Car rental
Travel insurance
The handsome old city of Porto, set on the banks of the Douro River, has a lot to offer the discerning visitor. The UNESCO world heritage historic center is charming and largely intact, with grand Baroque monuments, colorful street life and numerous establishments serving good food and wine. Porto's cultural life is thriving – it includes a contemporary art scene centred around the Rua Miguel Bombarda, home of numerous art galleries. In addition, there is the excellent Serralves museum of contemporary art, and the striking concert hall Casa de Musica, designed by the world-famous architect Rem Koolhaas.
For centuries, Porto has been the centre of the port wine trade; historic port lodges abound in the Gaia district of the city. Some of these lodges have beautiful azulejo tiled tasting rooms where one can enjoy various styles of port wines. The city's wine bars and restaurants, where stunning Douro still wines as well as port wines are served, are never far away. As in any good wine growing culture, excellent food is also prevalent, and Porto's gastronomical scene is rapidly getting the acclaim it deserves.
Last but not least, one of the most notable features of a "Tripeiro" (an inhabitant of Porto) is their hospitality. Reflecting its history as a leading port city, Porto has a long tradition of welcoming travelers from all over the world, quit a few of whom stayed and became "Tripeiros" themselves.
Porto is an excellent city to dine in. The traditional "tascas" (eating houses) continue the rustic traditions serving comforting food including bifanas (beef steak with piri-piri sauce) and pataniscas (cod pasties in batter), accompanied by a glass or two of locally produced wine. The bars of these establishments are often covered with platters of sweet and savory treats.
As in Lisbon a group of younger generation chefs is changing the culinary scene, through an inventive and more refined approach to cooking. These chefs and their restaurants have been revitalising Porto's culinary landscape, gaining much-deserved attention. A commitment to local, organic farmers and fishermen has become important. Classic seafood dishes such as Polvo à Lagareiro (octopus with baked potatoes), or meat dishes like succulent roast kid or slow cooked Porco Bísaro (pork from pigs fed only on chestnuts) are being revisited with originality and finesse – it is a pleasure to eat in these restaurants even for the most experienced food lover.
To complement these dishes here is an ever growing list of excellent wines. Just some kilometers to the east along the Douro River there are dazzling terraced vineyards. Traditionally famed for producing port wines, they are now also making wonderful table wines which receive rave reviews from leading wine magazines such as Decanter and the Wine Spectator.
Just to the north of the city, the Minho region, with its demarcated Vinho Verde region has been providing Portugal with some of its most original wines., Think aromatic, full-bodied, peachy and grapefruity whites, made from local varieties like Loureiro and Alvarinho, which beautifully complement the local shellfish from the Atlantic.
We offer cooking "master" classes with some of Portugal's top chefs. This is a rare opportunity to work with, and learn from, some of the leading and most innovative professionals in their own restaurant kitchens. Classes provide a combination of hands-on cooking and demonstration.
In Porto the cooking classes will be held in one of Porto's most celebrated restaurants. This venue run by chef Rui and his team, has quickly become one of the gastronomic reference points of the city. From his early years spent in his grandmother's kitchen, chef Rui has emerged as one of the most dynamic and respected chefs in Portugal. Theare 2 other headchefs, Mauro and Catarina. These three chefs have a wealth of experience, having both worked in numerous Portuguese as well as international establishments. Rui has spent considerable time with the (Can) Roca brothers in Girona in Spain, while in the others have worked in celebrated restaurants including The Fat Duck in England, and Vila Joya in Portugal.  
Our cooking classes will be led by one or two of these chefs. They love to share their passion for fresh, seasonal produce and their enthusiasm is evident from the minute you enter the kitchen. There will be two morning cooking classes (of around two hours each), with tastings and refreshments, followed by lunch. One cooking class will have an emphasis on seafood, while the other will have more of a focus on meat dishes.
With the team you will have the opportunity to prepare three or four dishes in each class; one or two starters, a main course and a pudding. Classes take place in a specially designed cooking demonstration area and in the kitchen of the restaurant,. At the end of the cooking class, lunch will be served in the nearby dining room. The meal will comprise the dishes prepared during class, complemented with wines chosen by the restaurant's sommelier to complement each course.
During the classes you may learn new exciting flavour combinations using seasonal produce – please find below some examples of dishes which may be prepared during the classes:
John dory with a Portuguese lime risotto
Sea bass with clams and rice noodles
Monkfish with cocoa sauce and truffle puree
Typical Porto Sandwich – known as 'Francesinha' – with ingredients such as beef tenderloin, artisanal sausage, fresh cheese and a piece of lobster in the meat gravy
Portuguese "Alheira" Sausage. Traditionally made of partridge and bread – samoza style with wild mushrooms
Rack of lamb with goats cheese puree; accompanied by a shallot relish and stuffed courgettes
Maronês meat from North Portugal – beef tenderloin with broad beans and potato cakes
Goats cheese in filo pastry, with pumpkin jam and honey ice cream
Traditional chocolate Vulcano cake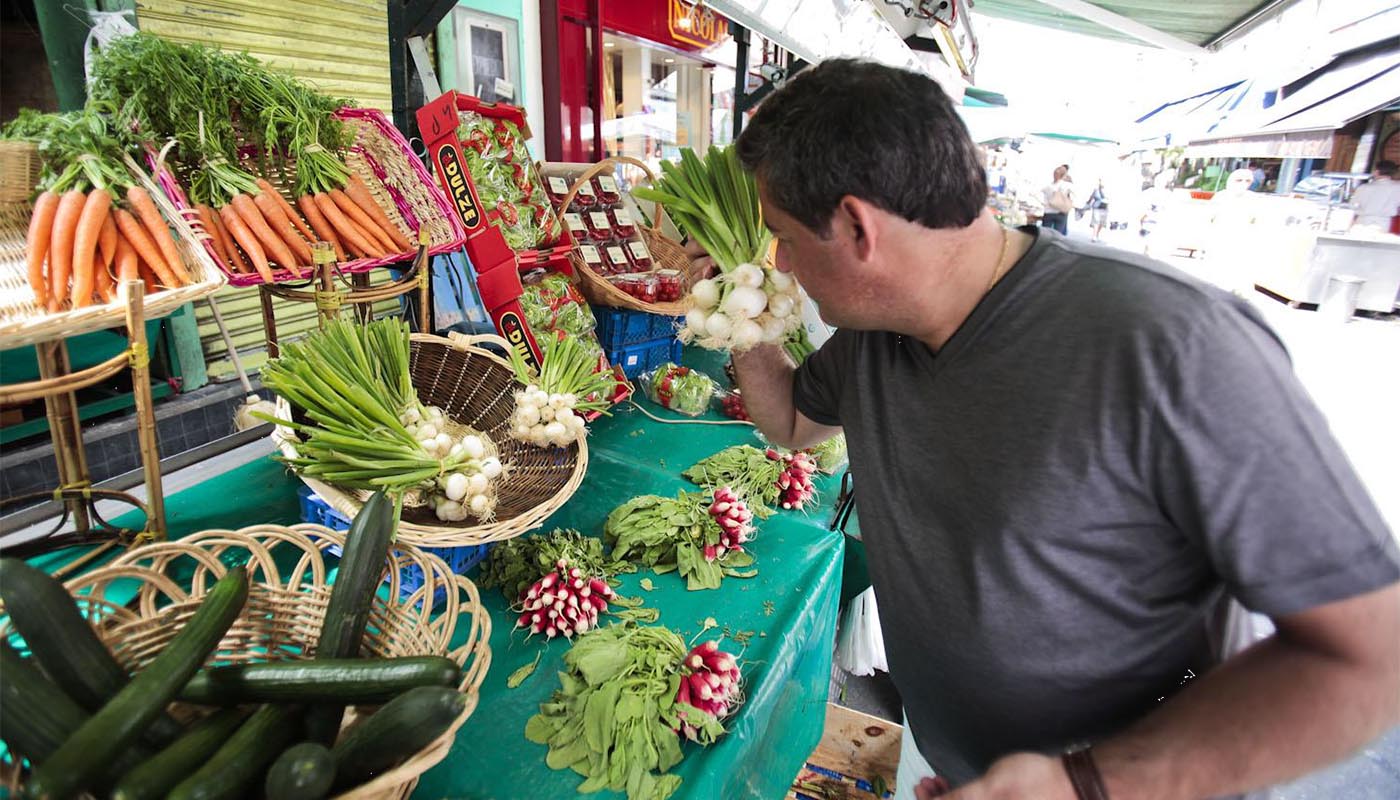 You will stay three nights' in a charming and stylish 5-star hotel located in the heart of the old town of Porto, within walking distance from some of Porto's most notable monuments.
The heart of the hotel is set in a historic building of Renaissance origin, which has been renovated and converted into elegant accommodation. Guestrooms are very comfortable, with original details like granite walls and hard wooden floors, and air conditioning of course. Rooms have views to the charming old town of Porto. This hotel offers all the amenities one would expect from a very good hotel. Major monuments, as well as Porto's famous classic cafes and coffee houses, are within walking distance of the hotel.
Porto's Francisco Sá Carneiro airport is around 20 minutes by taxi from the centre of Porto.
Arrival and departure transfers can be easily organized.
Paladares Travel does not offer flights and we suggest that you to book these directly with one of the many companies offering such services. However, if you would like Paladares Travel to assist you in making such arrangements please let us know.